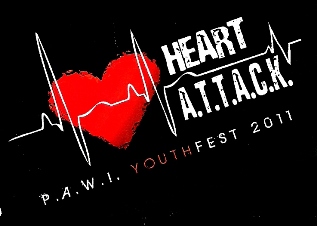 Awakening The Testimony And Claiming Kingship
"And thou shalt love the Lord thy God with all thine
heart, and with all thy soul, and with all thy might." Deuteronomy 6:5.
From July 17th to 26th youth from across the region gathered in Trinidad for
YOUTHFEST 2011. Topics included: Clothing, Technology, Peer Pressure, Relationships, and Five-Fold Ministry. We hope to have a report on this year's fest in the near future. Stay tuned.